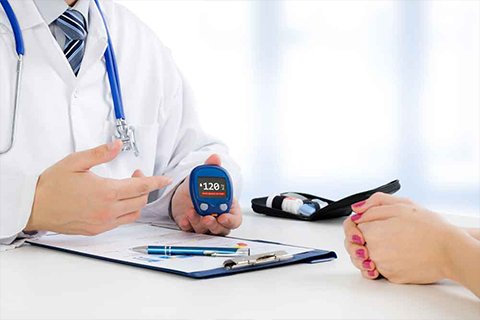 Best Diabetologist In Viman Nagar- Dr. Harshal Ekatpure
Poona Superspeciality has the Best diabetologist in Viman Nagar with the expertise to diagnose and treat many common metabolic and endocrine disorders in both adults and children, using the state of the art diagnostic, treatment and management techniques. Well-tested protocol are used for the management of Type 1 and Type 2 diabetes, thyroid disorders, growth abnormalities in children, infertility in males and females, osteoporosis, pituitary disorders, obesity, hormone deficiencies and excesses.
Poona Superspeciality, the Best diabetes center in Viman Nagar has well developed programs for the treatment and management of hormonal disorders. Comprehensive support and medical services are provided to all age groups and genders- male & females.
Diabetology At Poona Superspeciality:-
Bone Health Program: Best Diabetes Center in Viman Nagar provides bone density testing and/or comprehensive evaluations of children, adolescents, females & males with frequent fractures, low bone density, and disorders of calcium and vitamin D metabolism.
Diabetes Program: Provides diagnosis, diabetes education, and self-management training, and long-term multidisciplinary, comprehensive follow-up care of patients with diabetes mellitus (types 1 and 2), as well as other forms of diabetes—such as cystic fibrosis-related diabetes mellitus, steroid-induced diabetes, and other disorders of carbohydrate metabolism. The program also supports juvenile diabetes.
General Endocrinology Program: Diabetes Specialist in Viman Nagar Provides comprehensive diagnosis, treatment, and management of children and adults with disorders of the hypothalamus, pituitary, thyroid, parathyroid, adrenal glands, gonads, and endocrine pancreas. Through the use of state-of-the-art diagnostics, symptoms of endocrinologic disorders can be picked up early, and medical intervention can be started as early as possible.
Neuroendocrinology Program: Provides comprehensive diagnosis and treatment of endocrine disorders related to hypothalamus and pituitary region tumors, as well as the endocrine effects of treatments for malignancies and hematologic disorders. Our care is coordinated with that of oncologists, hematologists, neurosurgeons, and neurologists.
Thyroid Program: Best diabetologist in Viman Nagar provides diagnosis, treatment, and management of children and adults with all types of thyroid disease, including hyperthyroidism, hypothyroidism, thyroid nodules, and thyroid cancer. Our program is distinguished by its expertise in thyroid cancer diagnosis and management and includes specialists in pediatric endocrinology, thyroid surgery, thyroid pathology, and thyroid radiology.